Clermont Dentistry
Modern Dental Care With a Gentle Touch
Se Habla Español
On Parle Français
Greetings From Your Team at Clermont Dentistry!
Comfort, convenience, and compassion are the hallmarks of Clermont Dentistry.
Our skilled dentist can treat almost every issue for patients of all ages, no matter how big or small.
Dr. Adèle Mirbey-Stallard
"Dentistry is a matter of your heart as much as your hands and head. Most patients don't care how much you know until they know how much you care."
Her Mission
Dr. Mirbey-Stallard is committed to providing comprehensive, high-quality dental care tailored specifically to each patient. Her goal is to deliver a wide range of gentle treatments and procedures as painlessly as possible and conducted in a comfortable, welcoming environment.
After each visit, she hopes to increase oral health awareness and foster relationships that will last for a lifetime.
About Dr. Mirbey-Stallard
Dr. Adèle Mirbey-Stallard was born and raised in Dijon, France, where she completed all of her undergraduate studies. After passing her Baccalauréat in science with honors, she attended Bryn Mawr College in Pennsylvania to pursue a pre-medical program and accomplish a Bachelor of Arts, graduating magna cum laude with honors in the field of mathematics. She then took a year off to work at the Hospital for Special Surgery (HSS) in New York City as a Research Coordinator for Orthopedic Surgeons focusing on the brachial plexus. Dr. Mirbey-Stallard then attended Nova Southeastern University College of Dental Medicine and has been practicing general dentistry since 2016 in the Orlando area. Dr. Mirbey-Stallard is an active member of the Academy of General Dentistry.
She is experienced in all areas of general, cosmetic, and restorative dentistry and is an Invisalign® Gold Plus provider. She is committed to continuing education and staying current on the latest research, techniques, and technology in the dental field.
When she isn't practicing dentistry, Dr. Mirbey-Stallard loves spending time with her friends and family, especially her daughter, Grace. She enjoys watching movies and trying out new restaurants, considering herself a "foodie."
Dr. Mirbey-Stallard also enjoys fitness and staying active. Having practiced ballet and modern dance since she was three years old, she is passionate about dancing and aerial arts involving silks, lyra (hoop), and hammock. Dr. Mirbey-Stallard performs aerial acrobatics twice a year at her school for showcases. When she isn't hanging from the ceiling, she also participates in pilates, yoga, and Beachbody Fitness programs, having previously worked as a Beachbody coach and a Turbo Kick instructor.
Dr. Mirbey-Stallard is fluent in English, Spanish, and French.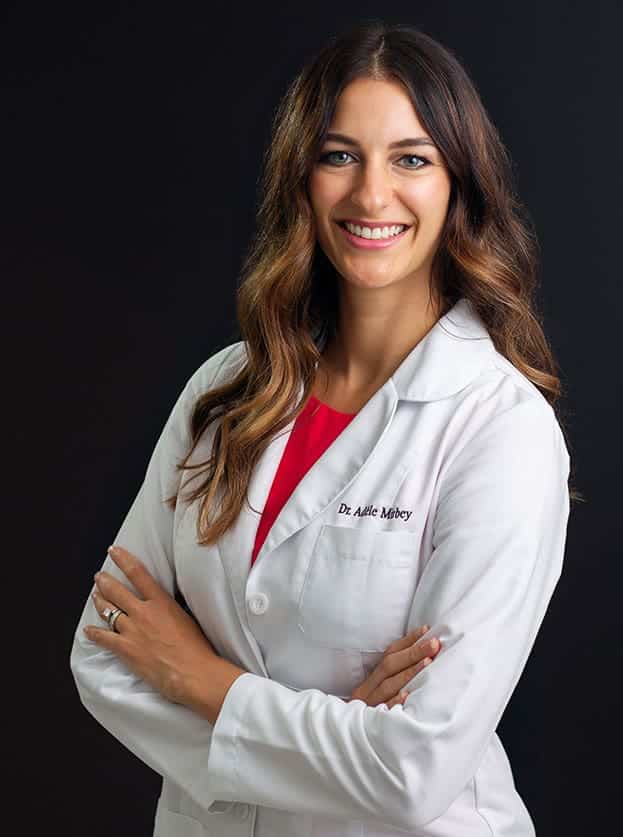 Flexible Payment Options For High-Quality Dental Care in Clermont
For your convenience, Clermont Dentistry accepts:
A wide range of PPO dental insurance plans - click here to see which insurances we accept
Cash and check
All major credit cards, including MasterCard, VISA, Discover, and more
We do NOT accept HMO or Medicaid plans.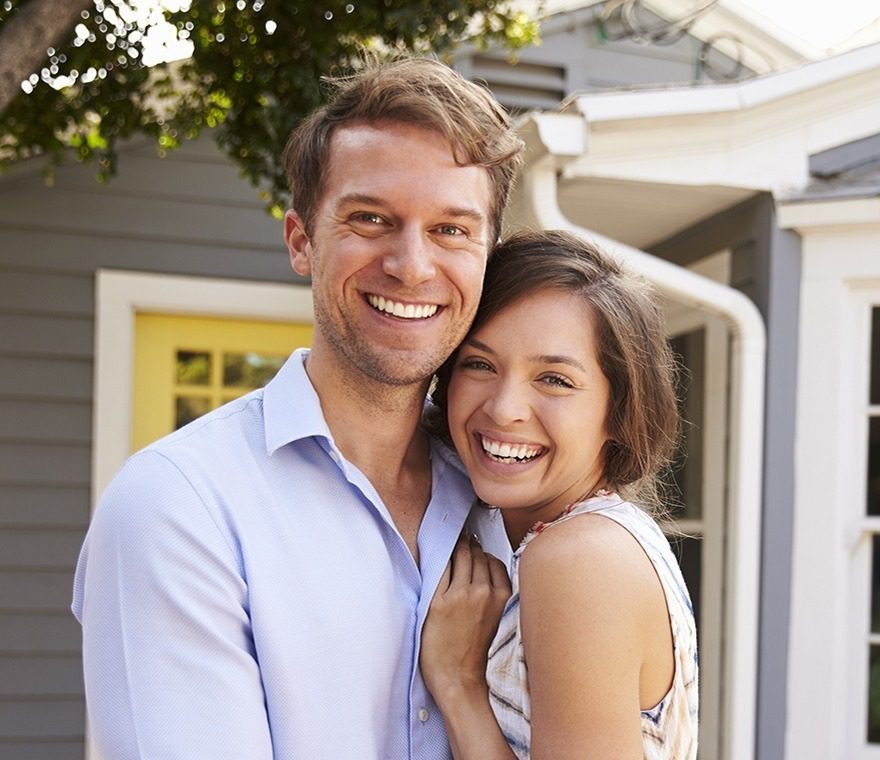 No Insurance? We Have You Covered.
See how simple and affordable better oral health can be!
Adult plans start as low as
Clermont Dentistry
Modern Dental Care With a Gentle Touch
Clermont Dentistry can meet a wide range of dental needs from family dentistry, cosmetic dentistry, implants, Invisalign®, orthodontic services, oral surgery, periodontal services and endodontic services. Patient comfort and care are our top priority, and we go to great lengths to provide a pleasant environment for you.
We accept a wide range of PPO dental insurance plans, cash, check and all major credit cards. We also offer a low-cost in-house discount plan to save you money on your dental care!
Clermont Dentistry serves Clermont, Minneola, Groveland, Mascotte, Oakland, Tildenville, Winter Garden, Montverde, Ferndale And More!
Clermont Dentistry
1580 Hooks St, Suite 102
Clermont, Fl, 34711
Same-Day Appointments
Have a dental concern or emergency? We'll be happy to see you the same day.
Se Habla Español
On Parle Français
Hours of Operation
Monday: 8am - 5pm
Tuesday: 8am - 5pm
Wednesday: 8am - 5pm
Thursday: 8am - 5pm
Friday: 8am - 12pm
Saturday: Closed
Sunday: Closed